STAC SOCCER: OWEGO REELS IN 13 ALL-STAR SPOTS
(2023-11-17)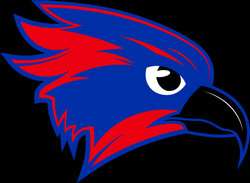 Tioga County Sports Report
TIOGA COUNTY — The Owego boys and girls soccer teams had 13 players honored as STAC all-stars recently, 10 going to the conference champion lady River Hawks.
On the girls side, senior forward Erin McDonald, freshman forward Ashlyn Dalton, senior midfielder Taylor Dalton, senior defender Alex Aubel and junior defender Cadia Fain were selected Central/East All-Conference.
Junior midfielder Bella Silvestri, and senior mids Alexis Nelson and Cassie Doane were named Central All-Division, as were senior defender Jill Lewis and junior goalkeeper Olivia Dodge.
For the boys, junior forward/striker Vasil Brich was chosen to the Central/East All-Conference squad, and juniors Matt Higgins, a midfielder, and Zyir VanScoy, a forward/striker, were picked for the Central All-Division team.
The River Hawks would go on to win Section IV championships in both the boys and girls disciplines, making Owego the only school to accomplish the feat.