HS FOOTBALL: BIG 44 GAME SET FOR SUNDAY
(2023-11-17)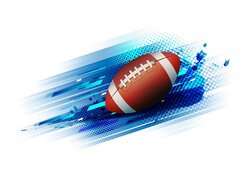 Tioga County Sports Report
VESTAL – The 2023 Big 44 Exceptional Senior All-Star Football Game is set for Sunday at 1 p.m. at Vestal's Dick Hoover Stadium.
Team Little of Section III will take on Team Davis of Section IV.
Tickets can be purchased the day of the game for $5 per person at the gate. Proceeds will be shared by the Southern Tier High School Football Coaches Association and the Section III National Football Foundation.
Susquehanna Valley head coach Mike Ford will coach the Section IV team and Syracuse Henninger head coach Nick Patterson will coach the Section III team.