THE WEEK AHEAD: POOL, VOLLEYBALL COURT SHARE THE SPOTLIGHT
(2023-11-12)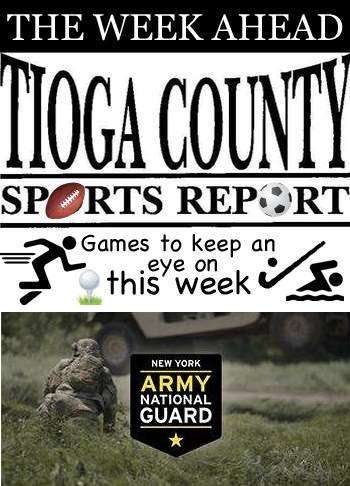 Tioga County Sports Report
TIOGA COUNTY — The swimming pool and the volleyball court share the spotlight this week with state championships being held in both sports.
Owego diver Kaelyn Katchuk, a four-time Section IV champion, will make her third appearance at the NYSPHSAA Girls Diving Championships Saturday at the Webster Aquatic Center near Rochester.
The junior placed 10th in 2022 and 17th in 2021.
Meanwhile, Candor will head to the other side of the state to compete in the NYSPHSAA Class D Volleyball Championships.
The Coyotes (16-2) will face Section VI champion Chautauqua Lake in the semifinals at 7:15 p.m. Saturday.
Candor last qualified for the semis in 2021 and were the last Section IV team to win a state championship (2019).
Also involving Tioga County teams are a pair of regional football games.
Tioga puts its 37-game win streak on the line against Dolgeville from Section III in the Central Region Class D championship game Friday at Vestal at 5 p.m. The Tigers are 4-0 against the Blue Devils.
Waverly, whose lone loss this season came in overtime against the Tigers, faces Section III's Adirondack at Vestal Saturday at noon.