NYS VOLLEYBALL: OWEGO LOOKING TO END GLENS FALLS DROUGHT
(2023-11-10)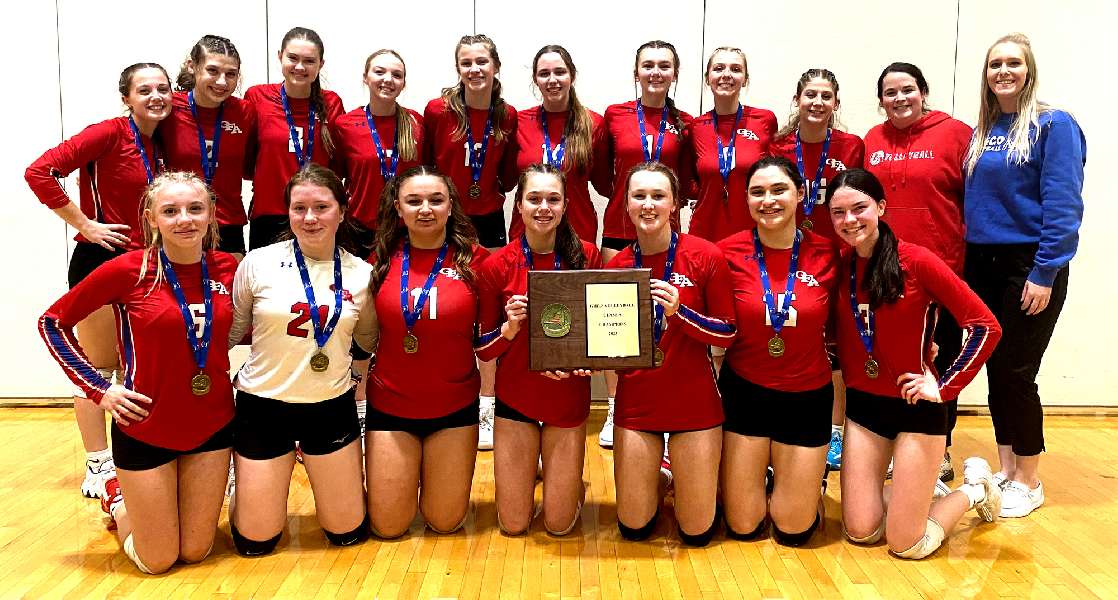 By TIM TAYLOR
Tioga County Sports Report
BINGHAMTON — Owego is no stranger to postseason volleyball success. Since winning their most recent state championship in 2017, the River Hawks have claimed four of the past five Section IV titles.
During that span, Owego has gone 73-13 with a state runner-up showing in 2018. Despite their success, the Hawks are overdue for another trip to Glens Falls.
On Saturday, Owego can make that happen when it faces Section I champion Byram Hills in a NYSPHSAA Class A regional at Chenango Valley High School.
It's the first sectional championship for the Bobcats (20-3), who upset Wallkill in a subregional Thursday.
The River Hawks are 16-2, have won their past 10 matches and have taken 49 out of 59 sets. Their losses came against Susquehanna Valley and Windsor and came during a 9-day stretch in September.
"We are just going in and battling for every point," coach Abbey Manning said. "They are going to implement the different strategies that we've learned throughout the season and just give it their all. They have been working all year for this point of the season and they are determined to compete at the highest level they can!"
Manning has rotated 13 different players into the lineup. Among them is Maggie Hamed, who scored her 500th career kill to close out the team's sectional victory. She has 206 this season. She also has 108 digs and 33 aces.
Lexi Herceg has dished out 303 assists to go with 133 digs, 28 kills, 28 aces and six blocks; and Bella Miller has handed out 153 assists, and also has 62 digs and 28 aces.
Logan Georgia has racked up 90 kills and 24 blocks; Shannon Maslin has 176 digs and 34 assists; Michaela Terry has 67 kills, 41 aces, 41 digs and 15 blocks; Emma Bryant has 67 kills and 50 digs; Sofa Silvanic has 93 digs; Alyssa Morales has 55 digs; and Kayla Newman has 75 kills, 25 digs and seven blocks.
Cousins Nikolet and Alana Vataj, and Lucia Delfosse are BH's top players. Claire Mauney and Maya Licznerski are also contributors.
The Bobcats are coached by longtime veteran Jared Christian, who is wrapping up his 24th season.
The match begins at 2 p.m.
OWEGO ROSTER
Seniors: Emma Bryant, Emma Casterline Juniors: Logan Georgia, Alexis Gunther, Alexis Herceg, Shannon Maslin, Ellie McLaren, Alyssa Morales, Kayla Newman, Sofia Silvanic, Michaela Terry Sophomores: Maggie Hamed, Evelyn Howe Freshmen: Alyssa Harrington, Payton Newman
——————
TCSR STOCK PHOTO.