YOUTH BASKETBALL: OWEGO'S BANGEL TWINS, TWO COACHES AMONG BCANY BOYS PARTICIPANTS
(2022-07-28)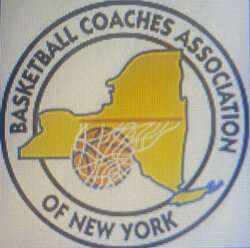 Tioga County Sports Report
JOHNSON CITY — Owego twins Joe and John Bangel have been named to the Southern Tier roster for the 10th Annual BCANY Summer Hoops Festival to be held here Aug. 5-7.
In addition to the twin towers, the Indians' Chris Evans and Tom Bronk have been named the team's head coach and assistant coach, respectively.
The Bangels are preparing to enter their senior season at Owego and are coming off a season in which they helped lead the Indians to a Section IV Class B runner-up showing.
John Bangel was named the All-Tioga County
Player of the Year,
and he and his brother were selected to the first team. Evans was chosen the All-Tioga County
Coach of the Year.
The Basketball Coaches of New York Inc., hosts the event, which brings teams representing every section of the state to compete in New York's premier basketball tournament.
Players have the opportunity to compete alongside the best players in the state, represent their section, participate in clinics from college basketball coaches, and learn about the college recruiting environment.
The tournament strongly supports and encourages sportsmanship and the development of high school basketball in New York state.
The festival also offers a slam dunk contest, parent and player education program on college recruiting and a clinic for participating players from college coaches.
Schedule
Aug. 5: 2:30 p.m. and 8:30 p.m.
Aug. 6: 11 a.m. and 3 p.m.
Aug. 7: TBD
——————
SOUTHERN TIER ROSTER
John Bangel, Sr., Owego
Joseph Bangel, Sr., Owego
Sincere Clemons, Jr., Ithaca
Drew Erickson, Jr., Seton Catholic
Aidan Fenkl, Sr., Maine-Endwell
Cullen Green, Sr., Maine-Endwell
Conor Holland, Sr., Marathon
Jalan Johnson, So., Vestal
Mekai Lindsey, Jr., Union-Endicott
Larry Morse, Sr., Union-Endicott
Amauri Truax, Sr., Horseheads
Jeremy Truax, Jr., Horseheads
Head Coach:
Chris Evans, Owego
Assistant Coach:
Tom Bronk, Owego
Assistant Coach:
Sonny Spera, Chenango Valley