SECTION IV GIRLS LACROSSE: OWEGO LANDS 4 ALL-STAR SELECTIONS
(2022-06-19)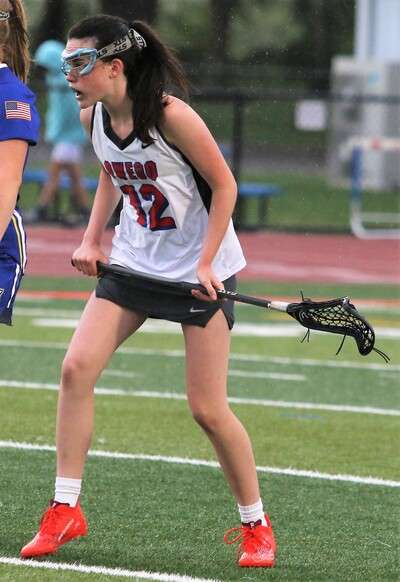 Tioga County Sports Report
OWEGO — Freshman Lexi Herceg was named a Section IV Division 2 first-team girls lacrosse all-star, headlining a group of four Owego players to earn honors.
Senior Ashlyn Middendorf, junior Autumn Hankey and freshman Madison McEvoy were named to the second team.
Herceg, an attacker, scored 29 goals and dished out six assists to help Owego qualify for the postseason.
Middendorf, a team captain and an attacker, contributed 22 goals, 10 assists and 34 draw controls
Hankey was a key player at midfield She tallied 32 goals and handed out six assists. She led the Indians with 54 draw controls.
McEvoy was another of Owego's standout first-year players, recording a team-high 44 goals. She also had 10 assists and 35 draw controls.
——————
IN PHOTO: Owego's Lexi Herceg. ... TCSR STOCK PHOTO.