ATHENS FOOTBALL HOSTING 'BIG UGLIES OFFENSIVE LINE CLINIC' JULY 19
(2022-06-16)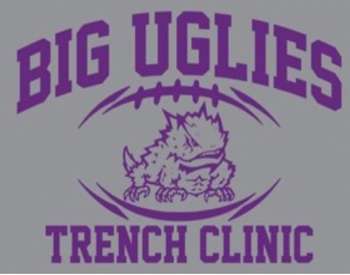 The Sports Reports
ATHENS — The Athens football program will once again host "The Big Uglies Offensive Line Clinic" at Alumni Stadium on July 19.
"Attention football coaches, players and parents, this is an incredible opportunity, right here in the Twin Tiers," said Athens football coach Jack Young. "This is one day of technique and skills training from the 'Big Uglies.'"
The "Big Uglies" were a group of Texas Christian University offensive linemen who helped pave the way for, future NFL and College Football Hall of Famer LaDainian Tomlinson to lead the nation in rushing in 1999 and 2000. The Big Uglies earned this nickname during the 1999 campaign for their relentless effort, scrappy play, never believing they were out of the fight.
They helped LT set, a then-record 406 yards rushing in a single game (11/20/99) — a record that stood for 14 years.
This group has three members of the TCU Hall of Fame, eight All-Conference awards, three Academic awards, one All-American, and NFL veterans.
The cost of the clinic is $50, which including a T-shirt and lunch, and pre-registration is needed to guarantee a T-shirt.
Registration is from 8:30 to 9:30 a.m. The camp is from 9:30 a.m. to 3:30 p.m.