NY STATE BOYS BASKETBALL: OWEGO'S JOHN BANGEL EARNS RECOGNITION
(2022-06-13)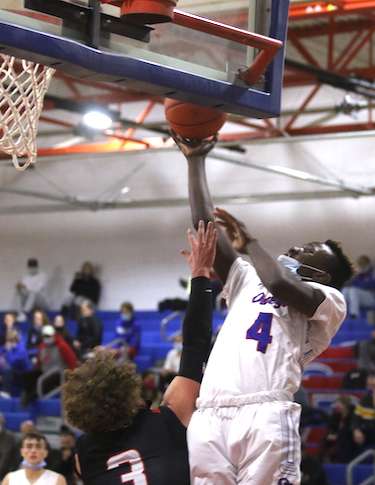 Tioga County Sports Report
OWEGO — Half of Owego's "twin towers" has received recognition from the New York State Sportswriters Association.
John Bangel, who along with twin brother Joe stands 6-foot-7, was named to the Class B 17th team.
The junior led the Indians to a 12-10 overall record and a runner-up finish in Section IV Class B this season.
Bangel averaged team-highs in scoring with 14 points per game, rebounds with 9.5 per outing and blocks with 2.1 per contest.
"John Bangel is a game changer at both ends of the floor," coach Chris Evans said. "A silky smooth jumper out to 15 feet and an evolving post-up game make him a difficult matchup at the offensive end.
His play would also earn him the All-Tioga County "Player of the Year" honor among a large group of standouts from the county's six teams.
"Defensively, he is beginning to move his feet better, he is getting stronger under the boards, and he is beginning to understand how to affect the game around the basket — with his presence," Evans said. "It's not always about blocking shots; sometimes it's about affecting the shooter without fouling.
"His learning trajectory continues to improve. We look forward to a strong senior campaign!"
——————
TCSR STOCK PHOTO.