STAC JV BASEBALL: OWEGO TOPS VESTAL IN CONFERENCE SEMI
(2022-05-17)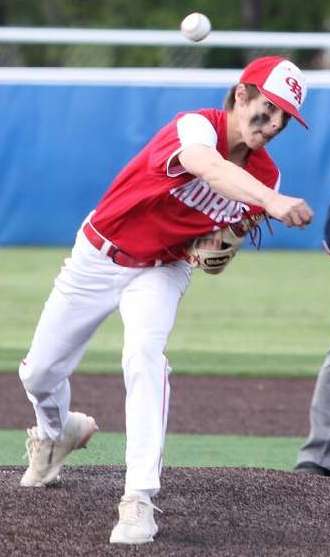 Tioga County Sports Report
OWEGO — Owego defeated Vestal, 4-2, here Tuesday to advance to the STAC JV baseball championship game.
The Indians struck first, plating a pair of runs in the bottom of the first inning. Matt Higgins walked and scored following an error after Elijah Lewis's single. Evan English was hit by a pitch, then Patrick Tammariello singled lEwis home for a 2-0 lead.
Owego doubled its advantage in the fifth. Jack Buchsbaum laid down a bunt single and Joe Palladino reached on an error, moving Buchsbaum to third and he would score on an error on a pickoff attempt at first. Palladino made it 4-0 on a Lewis single.
The Golden Bears opened the sixth with back-to-back singles, then scored on a ground out and a pop out.
Conlan Taylor replaced Lewis on the mound and retired the next batter then, after giving up a leadoff walk in the seventh, Taylor retired the side to end the game.
Lewis would earn the win and Taylor picked up the save. Lewis allowed two runs on seven hits and two walks while striking out three. Taylor threw 1 ⅓ innings of no-hit ball, striking out one and walking one.
Vestal outhit Owego, 7-5, but the Indians were able to take advantage of a trio of errors and three unearned runs to improve to 10-2.
Lewis led Owego at the plate, going 2-for-3 with a run and an RBI, and Tammariello was 2-for-3 with an RBI. Buchsbaum chipped in with a hit and a run, while Palladino and Lewis added one run each.
Owego will face Horseheads for the championship Thursday, tentatively set to be played at Horseheads.
——————
IN PHOTO 1: Owego's Elijah Lewis. … PHOTOS BY TIM TAYLOR.