ON TAP TODAY: FLAG FOOTBALL MAKES ITS CHRISTY J. VALVO DEBUT
(2022-05-14)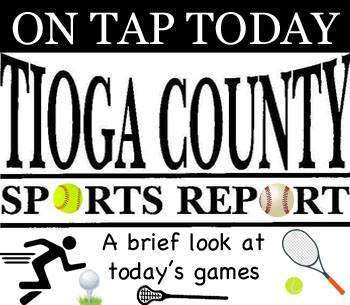 Tioga County Sports Report
TIOGA COUNTY — The New York State Public High School Athletic Association has started another pilot program, this one being girls flag football. Owego is one of Section IV teams involved and will play its first-ever home game at Christy J. Valvo Stadium.
BASEBALL
Owego vs. Horseheads, 1 p.m.:
The Indians and Blue Raiders meet in the second semifinal of the STAC playoffs. The game will be played at Mirabito Stadium in Binghamton, home of the Rumble Ponies. The winner plays for the conference championship at 4 p.m.
FLAG FOOTBALL
Norwich at Owego, 6 p.m.:
The Indians play their first home game in the state's latest pilot program. Owego defeated Binghamton last week in its season opener.
GIRLS LACROSSE
Owego (7-7) at Windsor (8-6), 1 p.m.:
The Indians will look to snap a two-game skid and avenge an earlier 14-9 loss to the Black Knights.
TRACK & FIELD
Owego at Union-Endicott, Noon:
The Indians head to U-E to compete in the Parkhurst Invitational.