IAC BOYS GOLF: SVEC CLOSES OUT REGULAR SEASON AT 11-0
(2022-05-14)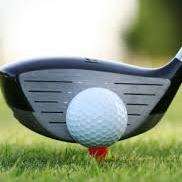 Tioga County Sports Report
TRUMANSBURG — SVEC hit the road and defeated Marathon, 173-212, in its final IAC boys golf match of the season at Maple Hill Golf Club here Friday.
That gives the Eagles a program-best 11-0 record and 19 straight regular season victories dating back to 2021.
Jacob Banks recorded an eagle-3 on No. 1 and a birdie-3 on the par-4 third hole to capture the medalist honor, scoring a 5-over-par 40.
Taylor Brock wasn't far behind his teammate, posting a 42. Tyler Greeno carded a 44 and Nathan Gillette shot a 47
In non-scoring rounds, Noah Banks recorded a 48 and Addison Young added a 54.
Robert Anderson and Bryce Hartman shot matching 51s to lead the Olympians (1-9). Sam Castellot had a 53 and Kaiden Cornell posted a 57.
SVEC returns to Maple Hill May 23 to compete in the class sectional tournament.
Jacob Banks and Brock have also qualified for Thursday's Section IV Medalist Tournament.