IAC BOYS GOLF: NEWARK VALLEY COMPETES IN TRIANGULAR
(2022-05-14)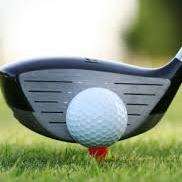 Tioga County Sports Report
TRUMANSBURG — Brandon Randall and Alec Rosenberg shot matching 51s to lead Newark Valley in a triangular against Odessa-Montour and Trumansburg in IAC boys golf action at Village Golf Course here Friday.
The host Blue Raiders won the event with a 183, followed by O-M at 220 and NV at 230.
Rounding out the Cardinals' team scoring were Andrew Waterman and Isaiah Keith, each shooting a 64.
Jason Knight carded a non-scoring 65.
T-burg's Jack Sherry took medalist honors with a 3-over-par 39.
Nico Potenza had a 43, Lucas Hunter scored a 46 and Jack Linskens added a 55.
Taylor Hemenway and Ashlynn Smith added non-scoring 61s.
O-M was paced by David Pattserson and Benson Patterson, who shot 46 and 48, respectively. Austin Hoyt had a 64 while Wes Wade tacked on a 66.