STAC BASEBALL: OWEGO CRANKS OUT LATE RUNS TO BLOW OUT BINGHAMTON
(2022-05-13)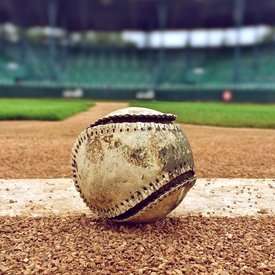 Tioga County Sports Report
OWEGO — Owego broke a 2-2 deadlock with seven runs in the fifth inning, then tacked on a half-dozen more in the sixth to blow out Binghamton, 15-2, in STAC baseball action here Thursday.
The Indians took advantage of 14 walks, eight hits and three errors to improve to 8-7 overall.
Dan Schofield, Ben Rollison and Ethan English smacked one double apiece to aid the hitting attack — and they all came in the sixth, plating four runs in the process. Three errors and a pair of singles contributed to the scoring as well.
Owego drew four straight walks in the fifth to break the 2-2 tie. Three singles and two more walks afterward made it a 9-2 ball game.
Ben Rollison and Nate Armstrong had two hits apiece, and Rollison had four RBI. Schofield and Peyton Farrell drove in three runs each. Schofield, English, Brad Palmer, Jack Rollison and Armstrong scored two runs apiece.
Owego (8-7) plays Horseheasd in the STAC semifinals Saturday at 1 p.m. at Mirabito Stadium in Binghamton. The championship game follows at 4 p.m.