SECTION IV GIRLS LACROSSE: FORKS RALLIES LATE TO NIP OWEGO
(2022-05-13)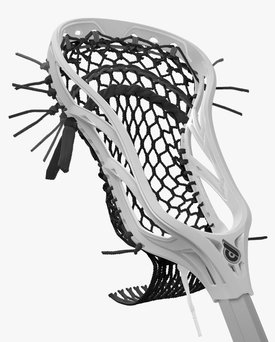 Tioga County Sports Report
OWEGO — Chenango Forks scored two goals in the final five minutes to nip Owego, 11-10, in Section IV girls lacrosse action here Thursday.
Helena Willis tied the score with 4:22 and Cadence Kelley tallied with 3:40 left to give the Blue Devils their seventh win in 15 outings.
Owego outscored Forks, 7-5, in the first half.
With the Indians trailing, 2-0, Madison McEvoy wiped the goose egg off the scoreboard at 19:19, Lexi Herceg followed with a goal 26 seconds later and Mia Puglisi made it 3-2 at 16:42.
The Devils would break up the run with a goal at 14:11, but Owego responded with another burst.
Stella Doty tallied at 11:51, Ashlyn Middendorf tacked on a goal at 10:27 and Herceg notched her second score of the game at 8:52.
After Forks scored again at 4:40, McEvoy tallied her second goal with 46.5 seconds left in the half to make it 7-4.
Chenango Forks closed out the half with a score with 27.2 ticks on the clock.
Middendorf and Doty joined Owego's two-goal club in the second half, putting the ball past the goalie at 17:23 and 16:32, respectively.
Down, 9-5, the Forks offense stepped up to meet the challenge and knot the score with consecutive goals at 13:46, 11:54, 10:29 and 9:46.
The Indians would muster up one more goal, this one by Breanna Hathaway at 5:20.
McEvoy dished out a pair of assists while Herceg and Autumn Hankey added one assist each.
Doty and Lily Morton scooped up four ground balls apiece while Herceg, Hathaway and Hankey had three ground balls each.
Willis finished with a hat trick for the Devils.
Owego (7-7) has two games remaining in the regular season, at Windsor Saturday and at home against Maine-Endwell Monday.