IAC JV BASEBALL: SVEC HOLDS OFF NEWARK VALLEY IN TOURNAMENT OPENER
(2022-05-11)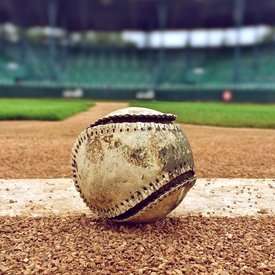 Tioga County Sports Report
CANDOR — The SVEC baseball team weathered a scare by Newark Valley in the fourth inning, coughing up seven runs, but still winning, 15-11, Wednesday in the first round of the JV baseball playoffs here.
NV's offensive firepower was led by Jerod Meddaugh, Eric Hunt, Gabe Merrill and Brandon Eynon as they drove in runs during the surge.
The Eagles collected 13 hits and Newark Valley had eight in the high-scoring affair.
SVEC got things moving in the second inning. An error scored one run after a booming double by Zach Lang, then the Eagles added another shortly after.
The Cardinals responded with two of their own in the top of the third on a two-run homer by Rhodes.
SVEC took a 4-2 lead on an RBI double by Jadon Heidl and an RBI single by Wyatt Ross.
Then came NV's seven-run fourth, giving them a 9-4 advantage.
The Eagles responded to take the lead for good with six runs in the bottom of the fourth. Levi Anderson singled on a 1-0 count, scoring one run, an error scored another, Jadon Heidl doubled on a 1-1 count, scoring two runs, and Ethan Ashby singled on a 3-2 count, scoring two more runs.
After Newark Valley scored two runs in the top of the sixth, SVEC answered with two of its own.
The Cardinals scored when Eynon singled on a 2-0 count, scoring one run, and Karp singled on a 1-2 count, scoring one run.
Heidl was the winning pitcher for SVEC. He lasted three innings, allowing seven hits and nine runs while striking out five and walking one. Deveon Aman started the game for SVEC. The right-hander allowed one hit and two runs over 2 1/3 innings, striking out five. Ashby and Lang helped close out the game in relief.
Josh Karp took the loss for Newark Valley. He surrendered 12 runs on 11 hits over four innings, striking out two and walking one.
SVEC smacked one home run on the day. Jason Jantz went for the long ball in the fifth inning. The Eagles had 13 hits in the game. Cameron Sinn, Anderson, Heidl, and Jantz each collected two hits to lead SVEC. Anderson also led SVEC with four stolen bases as they ran wild on the base paths with seven swipes on the day.
Newark Valley tallied eight hits. Eynon, Rhodes, and Merrill each collected multiple hits for Newark Valley.
SVEC travels to Lansing Thursday for a 4:30 p.m. quarterfinal game.