IAC BOYS GOLF: SVEC RUNS RECORD TO 9-0
(2022-05-11)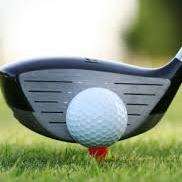 Tioga County Sports Report
TRUMANSBURG — Jacob Banks and Taylor Brock shot sub-40 scores to lead SVEC to a 160-186 victory over Trumansburg in IAC boys golf action at Village Golf Course here Tuesday.
It boosted the Eagles record to a program-best 9-0 record. That mark surpasses the eight-win seasons SVEC had in 2019 (8-4) and 2021 (8-0).
Banks carded a 2-over-par 38 and Brock posted a 3-over 39.
Tyler Greeno and Noah Banks chipped in with 41 and 42, respectively.
Jacob Banks recorded a birdie-3 on No. 14, Greeno had a birdie-3 on No. 18 and Noah Banks added a birdie-2 on No. 15.
In non-scoring rounds, Nathan Gillette had a 43 and Addison Young tacked on a 46.
T-burg (2-5) was led by Nico Potenza with a 42. Jack Sherry carded a 43, Lucas Hunter shot 44 and Jack Linskens added a 57.
Taylor Hemenway and Ashlyn Smith had non-scoring rounds of 59 and 60, respectively.
SVEC hosts Odessa-Montour in its home season finale at Catatonk Creek Golf Course Thursday.