STAC BOYS TENNIS: OWEGO SWEEPS NORWICH
(2022-05-11)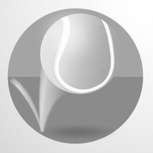 Tioga County Sports Report
OWEGO — Owego won two more STAC boys tennis matches here Tuesday, defeating Norwich by a pair of 4-1 scores.
In the first match, Jonathan Davis received a forfeit at first singles.
At second singles, Eli Martin defeated Matthew Hall, 6-2, 6-3.
Cole Dalton downed Kristopher Duell at third singles, 6-2, 6-2.
In second doubles action, Arfan Hussain Ali and Daniel Pawlak bested William Lindner and Zachary Russell, 7-6, 7-6.
The Purple Tornado picked up a win at first doubles as Philip Kraft and Alex Newman downed Damien Allen and Cavan Tapia, 6-1, 6-1.
In the second match, Davis again received a forfeit.
Martin topped Hall in a tight battle at second singles, 7-6, 7-6.
At third singles, Dalton edged Duell, 7-6, 6-7, 7-6.
Ar first doubles Hussain Ali and Pawlak downed Kraft & Lindner, 6-3, 6-3.
Norwich got its win at fourth singles where Russell beat Tapia, 6-1, 6-1.
Each individual match was a 9-game pro-set, converted to a traditional best of three set score, per STAC's request.
Actual scores were as follows, with Owego's score first:
Match 1
1S - 9-0
2S - 9-3
3S - 9-2
1D - 1-9
2D - 9-7
Match 2
1S - 9-0
2S - 9-7
3S - 10-9 (8-6)
4S - 1-9
1D - 9-4