IAC BOYS GOLF: NEWARK VALLEY 7th-GRADER SINKS HOLE-IN-ONE
(2022-05-11)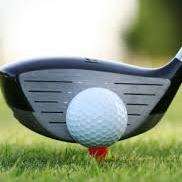 Tioga County Sports Report
BERKSHIRE — Tuesday will be a very memorable day for Newark Valley 7th-grader Isaiah Keith. He posted his lowest round of the season, which included a hole-in-one on the 127-yard, par-3 seventh hole at Grandview Farms Golf Course here.
Keith, will be 13 in July, hit a 7-iron to the front of the green and the ball rolled in," according to NV coach Scott Stratton.
"We had the players spread out on different holes to start the round, and Isaiah's group was the farthest away. So, when I finally saw him three holes later, his playing partners couldn't wait to break the news," Stratton said. "'I'm still shaking,' he told me when I congratulated him on fairway number one.
"It's exciting when anybody gets a hole in one, but it's super exciting when a young guy knocks one in. He'll have a great memory and bragging rights around the team for some time to come."
The Cardinals also recorded their lowest team score of the season in a 172-213 loss to Watkins Glen.
Brandon Randall led NV with a 51, Keith and Alec Rosenberg both shot 53 and Jason Knight rounded out the team scoring with a 56.
Andrew Waterman had a non-scoring 60.
The Senecas' Georgio Fazzary took the medalist honor with a 40 on the par-35 front nine. Luke Spahalski carded a 42, Daniel Ely shot 44 and Ethan Cory had a 46.
Andrew Hayes and Demitrius Dillon had non-scoring 53s.
WG improved to 8-2 and the Cardinals slipped to 0-6.
NV travels to Trumansburg Friday.