STAC BASEBALL: OWEGO BATS QUIET IN LOSS TO SETON CATHOLIC
(2022-05-09)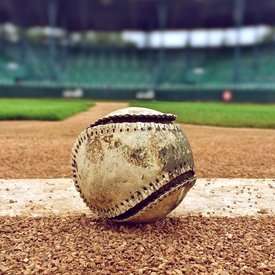 Tioga County Sports Report
BINGHAMTON — Two Seton Catholic pitchers handcuffed the Owego bats Monday to knock off the Indians, 4-3, in STAC baseball action here.
Gavin McLaughlin threw three innings of hitless relief, striking out one and walking one to pick up the win.
Starter Johnny Hopf surrendered three runs, two of them earned, on two hits and seven walks. He struck out six in four innings.
Ethan English and Ethan Nichols accounted for the Indians' hits.
English's two-out single in the top of the third plated Drew Tavelli, who had drawn a base on balls. Peyton Farrell was hit by a pitch and scored on a passed ball to give the Indians a 2-1 lead. Nichols was hit by a pitch in the inning, but was thrown out at home on a fielder's choice.
Nichols' hit came in the top of the fourth after Zach Beyer reached on an error, but neither base runner could advance after that.
Owego made it 3-1 in the fifth after Ben Rollison walked, stole second and third, and scored on an error.
The Saints closed the gap to 3-2 in the bottom of the inning on a double, wild pitch and ground out.
They would score the game-winning runs in the seventh on a hit batter, passed ball, error, walk, line out and a single.
Farrell gave up two runs on four hits over five innings. He struck out four and walked two. Tavelli surrendered two unearned runs in 1 ⅔ innings of relief. He fanned one batter, and gave up one hit and one walk.
Owego (7-7) visits Johnson City (7-8) Wednesday.