IAC SOFTBALL: CANDOR BLANKS WATKINS GLEN, 10-0, FOR FOURTH STRAIGHT VICTORY
(2022-05-09)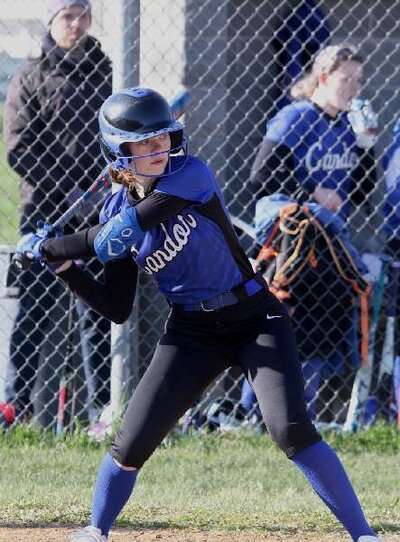 Tioga County Sports Report
WATKINS GLEN — Addie Aman and Shelby Swartz combined for half of Candor's 16 hits as the Indians shut out Watkins Glen, 10-0, in IAC softball action here Monday.
Swartz went 4-for-4 with a double, two runs and three RBI, and Aman was 4-for-4 with a double and three runs.
Sierra Schweiger was 2-for-3 with a run and Lexi Peabody went 2-for-3 for the Indians.
Brianna Hatch was 2-for-3 for the Senecas, who were held to four hits by Anna Greeno. She struck out five batters and did not give up a walk.
The Indians sandwiched a pair of second-inning runs between individual runs to grab a 4-0 lead. They cranked out five runs in the top of the fifth before adding one more tally in the sixth.
Candor (5-6) hosts Odessa-Montour Friday.
——————
IN PHOTO: Candor's Shelby Swartz. … TCSR STOCK PHOTO.