STAC BASEBALL: OWEGO DROPS CHENANGO FORKS, 13-7
(2022-05-08)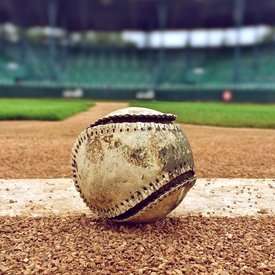 Tioga County Sports Report
BINGHAMTON — Owego rallied from a two-run deficit to defeat Chenango Forks, 13-7, in STAC baseball action here Friday.
The Indians put together a trio of two-run innings to grab a 7-3 advantage, then tacked on a half-dozen runs in the top of the sixth.
Dan Schofield sparked the big inning with a leadoff triple, scoring on a passed ball, then Owego took advantage of six walks, a hit batter and Drew Tavelli's RBI single.
The Blue Devils started to rally with two down in their final at-bats, but only got four runs back.
Peyton Farrell and Tavelli both went 2-for-3 with a double, two runs and an RBI; and Schofield was 2-for-4 with three runs.
Ethan English contributed a hit, two runs and an RBI; Brad Palmer had a double, a run and two RBI; Ben and Jack Rollison had a hit, run and RBI apiece; and Nate Armstrong tacked on a run.
Lucas Harbol picked up the win, scattering eight hits and a walk across six innings. He surrendered three runs, two of them earned. Palmer pitched the seventh.
Owego (7-6) visits Seton Catholic Monday.