IAC TRACK & FIELD: CANDOR, S-VE COMPETE IN LEGENDS OF THE NIGHT MEET
(2022-05-08)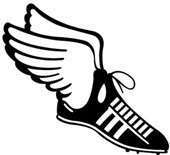 Tioga County Sports Report
TRUMANSBURG — Candor and S-VE competed in the Legends of the Night Invitational here April 29.
CANDOR
Ben Dizer won two events, the 100-meter dash with a time of 11.83 seconds and the 400 in 53.59 seconds.
The Indians placed second in the 4x400 relay in 3:50.26.
Zach Watson placed fourth in the 100 (:12.07) and Matt Fitch was fourth in the 800 (2:11.97).
For the girls, Kara Morse was the runner-up in the high jump, clearing 4-9.
The 4x400 relay took third in 5:00.36.
Placing fifth were Emma Hayes in the 800 (2:52.09), Isabella Matisco in the 1500 (5:49.23) and the 4x100 relay (:57.09).
Ayasha Schweiger took sixth in the 400 hurdles (1:26.16).
S-VE
Elliot Walter took first in the shot put with a heave of 42-7. He was also second in the discus at 129-10.
Karson Kenville and Tylers Stahl contributed second-place efforts as well. Kenville clocked 19.25 seconds in the 110 hurdles and Stahl recorded a time of 1:09.32 in the 400 hurdles.
The 4x800 relay was also second with a time of 9:32.8.
John Garrison was fourth in the 3200 (10:49.64) and Mike Connor took fourth in the triple jump with a 36-8 ¾.
Placing sixth were Markus Brock in the long jump (17-8 ¾), Connor and Tyler Doster in the high jump (5-5), and the 4x100 relay (:49.38).
For the girls, Olivia Second took third in the 3,000, clocking 14:12.04.
Bella Young placed fourth in the discus with a throw of 72-10 and the 4x400 relay was fourth with a 5:06.54.
Demi Mouillesseaux placed sixth in the triple jump (30-4 ½).