STAC SOFTBALL: OWEGO NIPS CHENANGO FORKS, 2-1
(2022-05-06)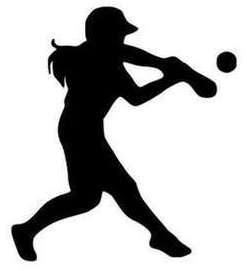 Tioga County Sports Report
OWEGO — Chelsea Rollison scored on a passed ball and a wild pitch, and Lauren Gilbert had a solid game inside the circle as Owego defeated Chenango Forks, 2-1, in STAC softball action here Friday.
Gilbert struck out 10 batters, and scattered five hits and one walk to pick up the victory.
Rollison came into the game in the bottom of the first inning as a courtesy runner for Gilbert, who reached on a two-out error. She advanced to second when Ava Brown was hit by a pitch, then stole third. After Sarah Terry drew a base on balls, Rollison raced home on a passed ball to Alex Aubel.
The next run came in the third. Rollison stepped in for Gilbert again following the Indian ace's triple. Three pitches later, she tallied on a wild pitch.
The Blue Devils tried to rally in their final at-bats. Halie Sifen reached on an error and scored on a bunt single by Taylor Maus. Maus moved to second on a sacrifice bunt by Alexandria Borelli, but Gilbert struck out the final two batters looking.
Gilbert, Brown, Terry, Natalie Donovan and Taylor Dalton had the Indians' hits.
Owego (8-6) travels to Dryden Saturday for a non-league game.