STAC SOFTBALL: SUS VALLEY NIPS OWEGO IN WALK-OFF FASHION
(2022-04-07)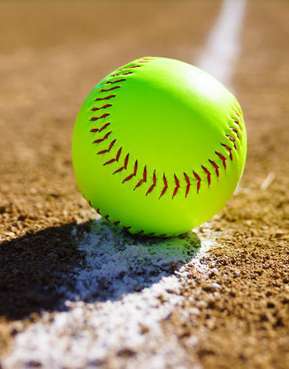 Tioga County Sports Report
CONKLIN — Makenna DeMoney hit a two-run walk-off single in the bottom of the seventh inning to lift Susquehanna Valley to a 7-6 STAC softball victory over Owego here Wednesday.
Owego scored all of its runs in the first two innings before being shut down by the defending Section IV Class B champion Sabers.
Lauren Gilbert drove in Taylor Dalton for the Indians' initial run with a ground out. Dalton reached base after being hit by a pitch, moved to second on a passed ball and to third on Jordan Greeno's sacrifice bunt.
In the second inning, Alex Aubel walked, Brooklyn Gaurnier was hit by a pitch and Carly Kirtland walked to load the bases. With one down, Dalton hit a sac fly and Greeno singled to right to make it 3-0, then Gilbert belted a home run to right to push the advantage to 6-0.
Zembeck's RBI double plated a run for Sus Valley in the third, and the Sabers added runs on an error and a base hit to cut the lead to 6-3.
SV made it 6-4 on a groundout in the fourth.
Owego loaded the bases in the fifth when Aubel and Gaurnier were struck by pitches, and Kirtland singled with two down, but were left stranded.
Gilbert singled with two out in the sixth, but courtesy runner Chelsea Rollison was left on base.
The Sabers made it a 6-5 ball game on a walk and two singles in their half of the inning.
The Indians put Aubel on via a base on balls with one out in the seventh, but she was stranded at first.
Zembeck singled in the bottom of the inning, then Sus Valley added another base-runner on an error and loaded the bases with a walk. DeMoney hi a 2-1 pitch to center field for the win.
Gilbert led the Owego batters with two hits,a run and four RBI, and Kirtland went 2-for-3 with a run. GReeno chipped in with a hit, run and RBI, Dalton added a run and RBI, Aubel and Gaurnier tacked on a run apiece and Ava Brown contributed a hit.
DeMoney, an all-state catcher last season, had two hits and two RBI for the Sabers. Emma Aton had two hits, a run and an RBI, and Zembeck had two hits and an RBI.
Hannah Aton, also an all-state pick, scored twice, Bella Gaskins had a hit and a run, Richardson scored a run and Kick had a hit.