STAC BASEBALL: OWEGO HOLDS POTENTIAL FOR SUCCESS
(2022-04-03)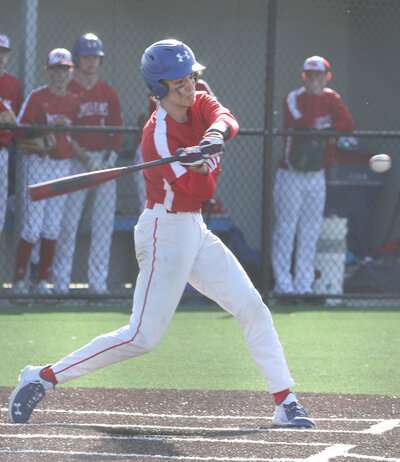 By TIM TAYLOR
Tioga County Sports Report
OWEGO — Owego returns several letter winners from this past spring line-up, making it a likely candidate for a successful 2022 STAC baseball campaign.
The Indians have four returning seniors on their roster, along with six others who bring back experience.
Seven of 10 are tabbed as pitchers. They include seniors Ethan English, Brad Palmer and Dan Schofield, as well as juniors Drew Tavelli, Lucas Harbol, Nate Armstrong and Peyton Farrell.
English and Schofield are also tabbed as outfielders. Schofield, Tavelli, Harbol, Armstrong and Farrell will see time in the infield, along with Palmer, whose lanky frame will be a plus at first base.
Junior Jack Rollison will shore up the outfield and sophomore Ben Rollison will set up behind the plate.
"At Owego we return 10 guys all who played a big role in last season," first-year coach Nick Wegmann said. "What was a young group last year will be more veteran and more experienced this season.
"The coaches and players are expecting a group that is led by four returning seniors to have a lot of success. "
The Indians struggled early in Saturday's 9-4 season-opening loss to Susquehanna Valley, a program just three years removed from the state semifinals.
They did show signs of life in the later innings with Tavelli and Schofield throwing well and Farrell going 3-for-4.
Owego hosts Vestal Monday.
——————
IN PHOTO 1: Owego's Peyton Farrell. … TCSR STOCK PHOTO.