SECTION IV GIRLS LACROSSE: OWEGO EXPECTS TO BE COMPETITIVE
(2022-03-30)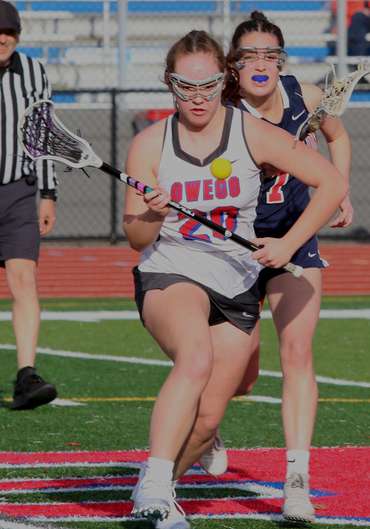 By TIM TAYLOR
Tioga County Sports Report
OWEGO — Owego lost some key players off its spring team, but returns several veteran athletes and a large group of promising newcomers.
In fact, two of those newcomers made a noticeable impact on the scoreboard in the Indians' 13-3 season-opening victory over Binghamton last week.
Autumn Hankey recorded two hat tricks in the win and Madison McEvoy added one.
Owego will use a mix of returning players and newcomers to compete for a shot at a Section IV Class C championship.
On attack are Luci Sherman, Brooke Hathaway, Abigal Kozak, Emma Brown, Helan Ahmad, Stella Doty and Alexis Herceg.
The midfield includes Ashlyn Middendorf, McEvoy and Hankey.
On defense are Makayla Allen, Jillian Baumbach, Mia Puglisi, Jessalyn Corson, Bella Silvestri, Kennedi Wilson and Lily Morton.
Shannon Maslin will guard the goal, something she did well with 11 saves in the opener.
"This season we are excited about our team chemistry and how the girls work together," coach Ashlee Marsh said. "We are expecting to be competitive against the teams we are playing."
Notable losses from the spring roster include Abby Lavo, Morgan Smith, Hannah Monell, Annika Kinney and Ellie Sherwood.
Owego (1-0) plays its home opener Friday against Seton Catholic.
——————
IN PHOTO 1: Autumn Hankey. … TCSR STOCK PHOTO.