TAYLOR MADE: LOOKING BACK ON AN INCREDIBLE SEASON
(2022-03-22)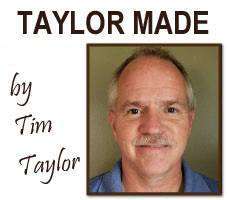 Tioga County Sport Report
Newark Valley's incredible season which ended in a NYSPHSAA Class C runner-up finish was no fluke. It began several years ago when the Cardinals' road to excellence was just beginning to get paved at the youth level.
From what I've been told, with the exception of foreign exchange student Anna Kaelin, the NV girls have been together since they were elementary students. Their teamwork clearly showed this season.
After opening with a victory over Class B Oneonta in the first round of the Drago Tournament, NV fell to Class AA Colonie in that tourney's championship game. From there, the Cardinals went on an explosive run of 23 victories which carried them to the final day of the 2021-22 season.
Their amazing campaign came to a close against Section IX powerhouse Millbrook. NV did not shoot well in that contest and was held to a season low in points during a heartbreaking 55-46 loss.
The Blazers made 36 percent of their field goals, NV hit 31 percent. Millbrook connected on 68 percent of its free throws while the Cardinals made 64 percent. The champions also held a slight edge in 3-point percentage (28.6-28).
Both teams were pretty close on the boards with the Cardinals grabbing 34 boards and Millbrook snagging 32. The Blazers held advantages in steals (9-6) and blocked shots (6-2).
One key stat in this contest was turnovers where Newark Valley gave up the ball 19 times to Millbrook's 11.
Possibly the biggest advantage the Blazers held was their playoff history. All but one Millbrook player came into the game with previous state playoff experience. Senior Maddy Harkenrider played on the 2018 state championship team.
The Blazers also reached the semifinals in 2019 and were favored to win it all in 2020 when the NYSPHSAA shut everything down during regional play due to COVID-19. COVID forced the cancellation of the 2021 tournament as well.
I believe that Newark Valley is good enough to beat Millbrook. It just wasn't in the cards this particular day.
A friend of mine who was covering the Class B playoffs watched the two teams play and told me during the title game that "both of these teams could hang with the Class B teams."
The championship game loss will continue to sting for a little bit, but hopefully seniors Taylor Benjamin, Hannah Ferguson, Grace Gardner, Anna Kaelin and Rachael Walker exit the program realizing the awesomeness of the legacy they're leaving behind and the standard of excellence they've set for others to follow.