TAYLOR MADE: MAT MASTERY PUTS AREA GRAPPLERS ON THE MAP
(2022-03-16)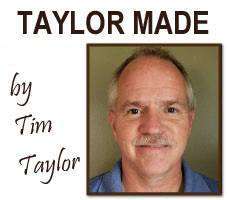 Tioga County Sport Report
Before I get started on my favorite sport, let's peruse the hardwoods a little.
Gonzaga is the betting favorite to win the NCAA men's basketball tournament. After that, the next-likely candidates vary based on which booking sites you follow.
In the numerous pools circulating around the country, picking the national champion is a tough task, but it's easier than trying to figure out who will pull off the infamous 12-over-5 upset.
According to
NCAA.com,
this has been the most common 'high-seed over low-seed' upset since the tournament expanded to 64 teams in 1985. The 12-seeds have won 51 out of 144 tries, a 35.4-percent success rate.
Next in line are 13-over-4 upsets (31 out of 144, 21.5 percent).
I'm not finished writing about hoops just yet, but as exciting as March Madness is, I prefer the NCAA wrestling tournament.
In recent years, the majority of the competitors in March Matness have come from Pennsylvania high schools.
This year's field includes two wrestlers who graduated from nearby Athens, just across the border from us.
One of them, AJ Burkhart, won a state title for Waverly as a 99-pound freshman in 2015. The next year, he placed sixth at 106 just days after blowing out his knee. He went 2-3 while grappling on a bum leg and each match was decided by a single point.
Burkhart took his 108-14 record, according to
cnywrestling.com
and headed across the state line to become a PIAA placewinner.
One of the most well-versed interviewees I've been connected to, Burkhart heads into nationals as Lehigh's 184-pound entry, although he's a little on the small side for that weight class.
He's the No. 31 seed in a field of 33 and faces defending champion and No. 2 seed Aaron Brooks in the first round. It may not be the ideal match-up for Burkhart's NCAA tourney debut, but the fact he's even there says loads about his dedication.
The other area entry is former Wildcat sensation Brian Courtney. A four-time PIAA place-winner with two being state titles, he is competing in his second NCAA tournament.
Two other area wrestlers became All-Americans recently. At the Division III championships, Tioga grad Austin Lamb placed eighth at 165 pounds and Athens grad Kaidon Winters was the runner-up at 157.
Both attend RIT, as does Newark Valley grad Josh Post, who won the Mideast Futures Tournament recently.
Wrestling around the area should be fun to watch over the next few years.
Athens boasted another state champ this season in senior Gavin Bradley and Tioga crowned two mat kings. Sophomore Gianni Silvestri grabbed his second gold medal and classmate Ousmane Duncanson his first.
The Tigers put seven of their nine qualifiers on the podium. They graduate just two of their qualifiers.
Tioga won its third straight individual state tournament championship and first dual meet state title.
Newark Valley and Owego have several promising young prospects, as does SVEC. The Eagles will miss state qualifiers Devin Beach and John Hammond, both seniors, but also have some solid youngsters coming back.
Waverly state qualifiers Ty Beeman and Kam Hills will be back, along with some solid performers who just missed states.
Bottom line, wrestling in our area is going to be exciting for some time to come.
HOOP, HOOP HOORAY
Basketball was nothing short of exciting this season as well.
The Newark Valley girls were dominant so much of the time in their march into the state Final 4. If you plan on heading to Troy to watch the Cardinals play, make sure you catch Saturday's semi.
On paper, NV and Duanesburg, ranked No. 1 and 2, respectively, look like the two best teams in Class C. They are the only teams to hold the state's No. 1 ranking this season.
The Eagles were on top of the New York State Sportswriters Association poll for the first two weeks of the season.
They gave way to the Cardinals after back-to-back losses Dec. 27-28 to Class A Wallkill (73-60) and Class AA Albany (62-61).
NV's only setback was a 74-54 loss to Class AA Colonie early in the season.
While Newark Valley is the only local team alive, Tioga County had some other impressive teams this season.
The Owego boys played for a sectional championship, falling to state semifinalist Seton Catholic in the finals. The Indians have some good JV kids coming up next season.
The S-VE girls made their way to the IAC Small School championship game.
The Candor and S-VE boys were fun to watch and each of them were competitive. Both registered a victory over state semifinalist Newfield during the season.
Other teams that were exciting to follow were the Waverly girls, and the Tioga and Waverly boys.