TAYLOR MADE: IT'S CRUNCH TIME
(2022-02-03)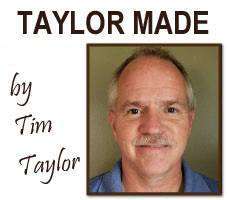 It's crunch time for several Tioga County winter teams and athletes. Here's a look at what's in store over the next few weeks.
BOYS BASKETBALL
Candor's 49-47 victory over Newfield Wednesday evening establishes the Indians as a legitimate IAC Small School and Section IV Class C contender.
The Trojans came into the game ranked 17th by the New York State Sportswriters Association while Candor is an honorable mention. The two teams are 22nd and 36th, respectively, in the
newyorkstatehighschoolbasketball.com
rankings.
I've been informed by a school official that Candor and Newfield will meet in Candor next Wednesday or Thursday to determine the division champ. I've also heard through the rumor mill that it will be played next Friday.
Regardless of the date, in addition to some IAC bragging rights this game will be key to sectional tournament seedings. As I see it, Watkins Glen and Delhi are the likely candidates to win a sectional title, but I wouldn't count out Newfield, Moravia, Unatego or Candor. These four are long shots, but you never know with high school athletes.
Owego, S-VE, Tioga and Waverly are also eligible for postseason play. Teams have to win 40 percent of all games or 50 percent against schools in their classification to move onto the sectional tournaments.
GIRLS BASKETBALL
Newark Valley, the state's top-ranked team in Class C, is the most dominant team in Section IV — boys or girls.
The most likely obstacle to the top-ranked Cardinals' quest for a Class C championship will be either Union Springs or Delhi, ranked third and fourth, respectively in the latest NYSSWA poll.
Two other Tioga County teams are headed to the playoffs as well.
S-VE will be playing Union Springs for the IAC Small School championship before heading to the Class C tourney.
Waverly has qualified for the postseason in Class B. Section IV currently has no state-ranked Class B teams, something rather unusual.
WRESTLING
Tioga is a heavy favorite to win its fifth consecutive Section IV Division II championship this weekend and third straight title in the state individual tournament later this month. The Tigers are coming off a dominant performance in the NYSPHSAA Division II Dual Meet Championships.
The Tigers actually have a dilemma as the rule regarding extra wrestlers competing in the sectional qualifiers has changed. A team can only enter one extra wrestler in the qualifier and Tioga had several to choose from. The Tigers had their choice of Jayden Duncanson and Deakon Bailey at 110, Gianni Silvestri and Levi Bellis at 118, or Mason Welch and Tyler Roe at 126. It's unfortunate coach Kris Harrington could pick just one.
Another rule change will help Section IV wrestlers who may not win their weights classes still have an opportunity to compete at states. Following the 2020 season, NYSPHSAA changed the state qualifying rule so that the better a section finishes at states the more qualifying spots it will receive the next year. Section IV has been granted three qualifiers at each weight for this year's tourney.
Do, if the
cnywrestling.com
rankings hold up, nine Tioga will qualify for states.
The qualifying rule is also good news for some of the other locals like the Tigers' Logan Bellis, SVEC's Devin Beach and John Hammond, Owego's Matt Gatto, and Waverly's Connor Stotler, Gage Tedesco, Ty Beeman and Kam Hills, all of whom are potential qualifiers and don't have to win their weight classes to make the trip to Albany.
Hills is the top-ranked 285-pounder, Beach (189), Stotler (132) and Tedesco (172) are No. 2, Hammond (215) is No. 4, and Bellis (102), Gatto (172) and Beeman (215) are No. 5.
On Saturday, SVEC and Tioga head to Greene for Qualifier A while Newark Valley, Owego and Waverly go to Windsor for Qualifier B. How many Tioga County grapplers actually earn a trip to Albany is yet to be seen, but one thing is certain. The next two weeks on the Section IV mats will be intense and exciting.