IAC GIRLS BASKETBALL: NEWARK VALLEY ROLLS TO 10TH CONSECUTIVE WIN
(2022-01-14)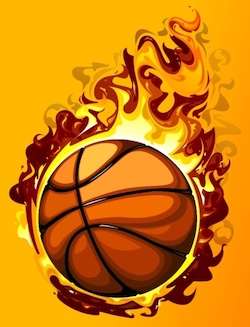 Tioga County Sports Report
NEWARK VALLEY — Newark Valley ran its winning streak to 10 games with a 67-20 romp over Whitney Point in IAC girls basketball crossover action here Friday.
The Cardinals nearly matched the Point's total points output for the game in the first quarter as they bolted to a 19-4 advantage.
NV would increase its lead to 38-10 at the half.
Taylor Benjamin, Jasmine Graham and Anna Kaelin drained one 3-pointer apiece in the first half, and Benjamin had 11 points by the break.
Benjamin added another trey in the third quarter, Graham picked up her second in the fourth, and Gracie Gardner knocked down a three in the final frame, giving the Cardinals six on the night.
Benjamin led all scorers with 18 points, Gracie Gardner added 11 and Graham scored 10.
Hayley Beebe and Rachael Walker recorded seven points apiece, Cha Gardner pitched in with six, Kaelin and Hannah Ferguson notched three apiece and Faith Payne scored two.
Casey St. John led the Golden Eagles with seven points.
NV (11-1) visits Waverly Wednesday.