ON TAP TODAY: IT'S A LIGHT DAY FOR TIOGA COUNTY ATHLETES
(2022-01-13)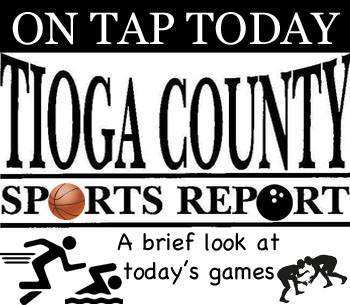 Tioga County Sports Report
TIOGA COUNTY — It's a light day for Tioga County athletes as the SVEC bowlers and Owego wrestlers are the only teams in action.
Bowling
Marathon at SVEC, 3:30 p.m.:
The Eagles continue to fare well as they recognize their seniors.
Wrestling
Susquehanna Valley (0-10) at Owego (0-4), 6:30 p.m.:
The Indians and Sabers clash with each seeking their first victory of the season.