ON TAP TODAY: BASKETBALL, BOWLING, BOYS SWIMMING SHARE THE STAGE
(2022-01-11)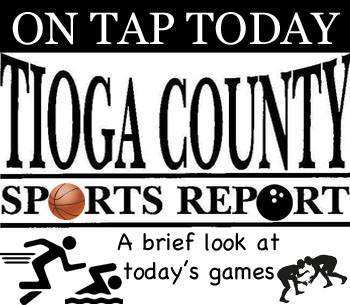 Tioga County Sports Report
TIOGA COUNTY — Basketball, bowling and boys swimming share the stage as activities takes place at seven different venues.
Bowling
Owego at Waverly, 3:30 p.m.:
In a rare crossover match between leagues, Owego, the STAC Division 3 leader in boys competition, visits the IAC Division 2 front-runners. The Wolverines also lead their division in the girls ranks.
Odessa-Montour at SVEC, 4 p.m.:
The girls teams will be involved in a showdown. SVEC is in first place at 38-2 and second-place O-M (30-10) can close the gap a little with a sweep. The SVEC boys are in second and O-M is a distant fifth.
Boys Basketball
Newfield (8-2) at Newark Valley (2-7), 7:30 p.m.:
The Trojans are an honorable mention in the Class C state polls.
Boys Swimming & Diving
Norwich (2-2) at Owego (0-4), 5:30 p.m.
The two teams are somewhat similar in numbers, something the Indians haven't seen this season, but the Purple Tornado have much more experience on their side.
Girls Basketball
Watkins Glen (1-5) at Candor (1-6), 7:30 p.m.:
Both teams are struggling this season and looking for their second victory.
Newark Valley (10-1) at Newfield (2-7), 6 p.m.:
The Cardinals have won nine consecutive games and a thin Trojan line-up will have a tough time hanging with the state's top-ranked Class C team.
Windsor (0-7) at Owego (3-6), 7:15 p.m.:
The Indians prevailed, 44-35, when the two last met Dec. 15.