IAC JV GIRLS BASKETBALL: NEWARK VALLEY ROLLS OVER DRYDEN, 50-14
(2022-01-10)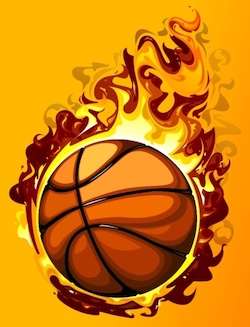 Tioga County Sports Report
DRYDEN — Newark Valley held Dryden to single digits in every quarter en route to a 50-14 victory in IAC JV girls basketball action here Friday.
The Purple Lions scored six points in the first period, but managed just eight over the final three quarters.
At the other end of the court, the Cardinals sandwiched 19 second-quarter points between a dozen in each of the first and third periods to build a 43-12 cushion.
Mackenzie Day highlighted the first-quarter scoring with six points while Liv Short pumped out seven in the second and six in the third.
Aubrey Kwiatkowski contributed six second-period points to four in the first and four in the third to lead all scorers with a 14-point effort. Short was right behind her with 13.
Day finished with 10, Adrianna Finta added nine and Jenna Vosburgh tacked on two.
Newark Valley improved to 7-2 with the win.