STAC JV BOYS BASKETBALL: OWEGO DOWNS SETON FOR 9TH WIN IN 10 GAMES
(2022-01-10)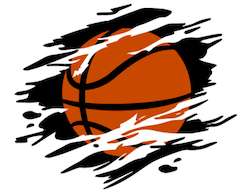 Tioga County Sports Report
OWEGO — Owen Bronk and Zack Bensley scored 14 points apiece to lead Owego to a 51-35 STAC JV boys basketball victory over Seton Catholic here Friday.
Meanwhile, the Indians, who went 3-for-10 at the free throw line in the first three periods, sank nine of 13 attempts in the final frame to secure their ninth win in 10 games.
Bensley put up six points the first quarter while Bronk and Riley Loomis added a 3-pointer and free throw apiece to give Owego a 14-10 edge.
Bronk drained two more treys in the second quarter and Talan Schumacher added another as the Indians boosted their advantage to 28-14 at halftime.
The Saints trimmed the lead to 35-23 in the third period. A Schumacher trey and a part of Bensley baskets accounted for Owego's points
Bronk knocked down his fourth three of the night in the fourth quarter.
Also contributing to the Owego victory were Loomis and Joe Palladino with seven points each, Schumacher with six, Ben Rollison with two and Matt Higgins with one.