STAC GIRLS BASKETBALL: OWEGO DROPS HEARTBREAKER TO SETON CATHOLIC
(2022-01-07)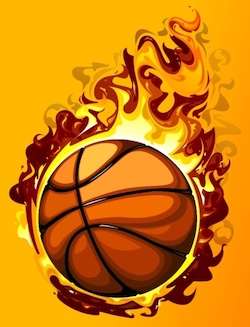 Tioga County Sports Report
BINGHAMTON — Seton Catholic built a 6-point lead through three quarters, then held off Owego for a 38-36 STAC girls basketball victory here Friday.
Leading by one after a quarter, the Saints rode a second-quarter surge to a 22-16 halftime advantage and blocked the Indians' 3-point attempt to end the game.
Maddie Bennett paced Owego with 15 points. She drained a trio of 3-pointers and went 4-for-5 at the free throw line.
Lauren Gilbert contributed eight points and Madison McEvoy put up another seven.