IAC BOYS BASKETBALL: DRYDEN FIREPOWER TOO MUCH FOR NEWARK VALLEY
(2022-01-07)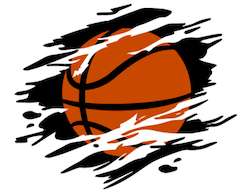 Tioga County Sports Report
NEWARK VALLEY — Dryden rode a 22-point second-quarter to a comfortable lead and went on to defeat Newark Valley, 64-36, in an IAC boys basketball crossover game here Friday.
Five Purple Lions scored in double figures as the IAC North Large School leaders also canned eight 3-pointers.
With a 12-2 advantage in hand, the Lions, which returned every player from the sporing squad, poured in the points in the second quarter to build a 34-10 cushion at the break.
Colton Dow pumped out 11 of his game-high 16 points, including two threes, to lead the way in Q2.
Dryden drained a trio of threes and Ryan Wiser scored seven points to make it a 53-19 contest heading into the final eight minutes.
NV's Landon Spoonhower shared scoring honors with Dow. He accounted for a trey and a basket in each of the final three quarters.
Danny Pirger chipped in with eight points, Ethan Skeide and Ryan Chandler added three points each, and Caleb Karp, Noah Martin and Logan Mann tacked on two points apiece.
Dryden's other big contributors were Wiser with 14 points, Antoni Gonzalez with a dozen and Xavier Scott with 10 more.
The Cardinals (2-7) host Newfield (7-2) Tuesday.