IAC JV GIRLS BASKETBALL: NEWARK VALLEY ROUTS WAVERLY, 48-14
(2022-01-07)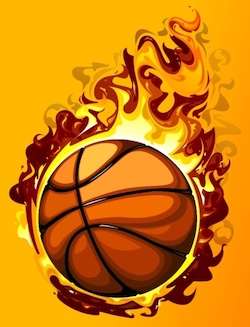 Tioga County Sports Report
NEWARK VALLEY — Newark Valley held Waverly to two points in the first quarter and scoreless in the third to roll to a 48-14 victory in IAC JV girls basketball action here Tuesday.
The Cardinals rode balanced scoring to a 10-2 first-quarter lead, then doubled up the Wolverines in the second period to build a 24-9 advantage at the half.
Liv Short scored 10 points and Adrianna Finta added four for a second straight quarter while Ryleigh Judson scored all seven of Waverly's points.
Adriana Rich put up eight points in the third and Finta added five more, giving NV a 40-9 cushion heading into the final frame.
Finta and Short led the Cardinals with 15 and 14 points, respectively. Rich added eight, Mackenzie Day had five, Aubrey Kwiatkowski had four and Jenna Vosburgh tacked on two.
Judson paced Waverly with 10 points.
NV (6-2) visits Dryden this evening.