IAC BOWLING: NEWARK VALLEY FALLS TO DIVISION-LEADING WAVERLY
(2022-01-06)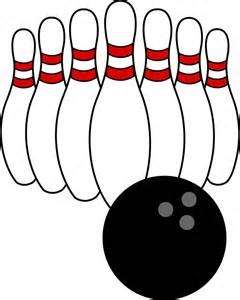 Tioga County Sports Report
NEWARK VALLEY — Waverly came to Cardinal Lanes here Thursday and the Wolverines showed why they are the IAC Division 1 leaders as both the boys and girls teams swept Newark Valley, 4-0.
BOYS
Waverly 4, Newark Valley 0
The Wolverines' Zac Vanderpool posted his third 700 series of the season, a 711, which included games of 240, 225 and 246.
Waverly would win by scores of 1003-878, 872-767 and 881-855 to take the total pinfall, 2756 to 2500.
John Umiker paced the Cardinals with a 256-612 and John Fiacco contributed a 200-520.
Owen Sailus added a 191-477 for NV, Brandon Eynon shot 179-443, Barden Hines chipped in with a 156-400 and Graven Gaskill tacked on a 138-346.
Waverly ran its spotless record to 36-0 while NV slipped to 20-16.
GIRLS
Waverly 4, Newark Valley 0
The Wolverines bumped their record to 37-3 on the season with a 2288-1673 total pinfall victory. They took the individual games, 816-511, 736-639 and 736-523.
Victoria Houseknecht registered a 178-516 and Rachel Houseknecht added a 191-508 for Waverly.
Alyssa Brown paced NV with a 168-466. Cassidy Downey had a 118-328, Hunter Gorsline recorded a 126-321, Madison Davis added a 142-271, Madison Armstrong added a 252 series and and Abigail Dufresne tacked on a 249 series.
NV slipped to 13-23 on the season.