STAC WRESTLING: OWEGO FALLS TO CHENANGO VALLEY, 40-36
(2022-01-06)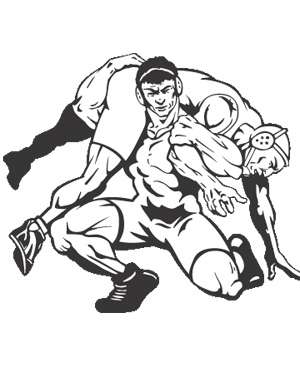 Tioga County Sports Report
BINGHAMTON — Gairit Hodson and Jozsiah Varga-Flynn registered falls for Owego, but the Indians dropped a 40-36 verdict to Chenango Valley in STAC Central division wrestling here Thursday.
Hodson decked the Warriors' Josh Champion in 48 seconds at 138 pounds and Varga-Flynn pinned Talon Eaton in 3:32 at 145.
The Indians received forfeits from Bobby Struble (152), Caleb Hoover, Merrick Birchard (172) and Matt Gatto (189).
Owego competes in the Stan Elinsky Memorial Tournament at Deposit Saturday.
——————
102: Anthony Valls (CV) maj. dec. Collin Monell, 8-0
110: Kyle Whitmarsh (CV) pin Jonathon Gilliland, :49
118: Connor Mika (CV) pin Raeann Craft, 5:38
126: Trevor Cortright (CV) by forfeit
132: Ethan Randis (CV) pin Colin Brink, 1:23
138: Gairit Hodson (O) pin Josh Champion, :48
145: Jozsiah Varga-Flynn (O) pin Talon Eaton, 3:32
152: Bobby Struble (O) by forfeit
160: Caleb Hoover (O) by forfeit
172: Merrick Birchard (O) by forfeit
189: Matt Gatto (O) by forfeit
215: Anthony Holt (CV) pin Trevor Decker, :46
285: Elton Richards-Follette (CV) by forfeit