ON TAP TODAY: LIGHT DAY FOR LOCAL ATHLETES
(2022-01-06)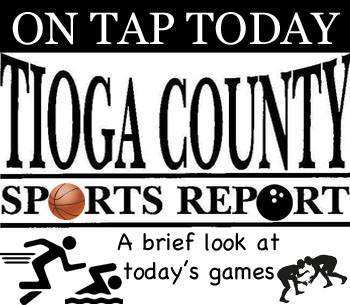 Tioga County Sports Report
TIOGA COUNTY — It's a light day for local athletes with two bowling events and a wrestling match the only activities on the schedule.
BOWLING
SVEC at Groton, 4 p.m.:
The SVEC and Groton girls are first and second, respectively, in IAC Division 2 while the SVEC and Groton boys are second and third, respectively.
Waverly at Newark Valley, 4 p.m.:
The Wolverine boys are 32-0 and sit atop IAC Division 1 while NV is third at 20-12. The lady Wolverines (29-3) are also in first place. NV is 13-19.
WRESTLING
Owego (0-3, 0-0 STAC Central) at Chenango Valley (4-6, 0-0 STAC Central), 6:30 p.m.:
Both teams begin divisional competition.