STAC BOWLING: OWEGO TEAMS SPLIT WITH WINDSOR
(2022-01-05)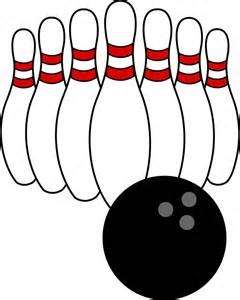 Tioga County Sports Report
OWEGO — The Owego boys improved to 29-1 with a 5-0 sweep of Windsor in STAC bowling action at Owego Bowl Wednesday. Meanwhile, the Windsor ladies went to 30-0 with a sweep of Owego.
BOYS
Owego 5, Windsor 0
Three Indians rolled series of 600 or higher to lead the team.
Cole Dalton posted a 679 series with games of 259, 216 and 204. Evan O'Hara was right on his heels with a 678 which included games of 253 and 231. Tyler Taft recorded a 228-600.
Connor Kotski shot a 220 game, William Waldron had a 184 and Grayden Stanton added a 183.
Brendon McKercher paced the Black Knights with a 235-635.
Owego won by scores of 1021-532, 1059-590 and 939-601, and took the total pinfall, 3019-1723.
GIRLS
Windsor 5, Owego 0
Windsor won by scores of 944-596, 868-525 and 923-619, and won the total pinfall, 2735-1740.
The Black Knights' Skylar Thomas led the way with a 267-713.
For Owego, Elizabeth Reigle scored a 186-456 and Haley Stephens had a 153-418.
Tori Kobylarz shot a 132-359, Aubrey Garrison added a 257 series and Elaina Anschutz tacked on a 250 series.
——————
The Owego teams visit Waverly for a non-league match Tuesday.