IAC WRESTLING: SVEC FALLS TO TOP-RANKED TIOGA
(2022-01-05)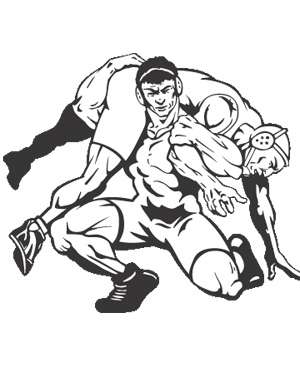 Tioga County Sports Report
SPENCER — SVEC won just one bout in a 68-6 IAC Division I loss to top-ranked Tioga here Wednesday.
With Devin Beach (189 pounds), the Eagles' top wrestler, out of the line-up, 215-pounder John Hammond registered the team's lone victory. He pinned Josh Snell in 2:47.
Also missing for SVEC was Kaleb Smith (110).
Winning by fall for the Tigers were Gianni Silvestri (118), Caden Bellis (132), Donavan Smith (145) pinned Thomas Wallace, Ousmane Duncanson (152), Emmett Wood (160) and Tate Macauley (285).
Drew Macumber (138) chalked up a technical fall for Tioga while Deakon Bailey (110), Mason Welch (126), Trent Browne (172) and Thomas Hurd (189) received forfeits.
The Tigers' Logan Bellis (103) survived a scare from Caden Ruben and went on to post a 9-3 decision.
Tioga is ranked No. 1 in the state in Division II.
Bailey, Silvestri, Welch, Caden Bellis, Duncanson, Smith and Wood are state-ranked, as are Beach and Hammond.
SVEC (0-3, 0-3) visits Whitney Point (0-6, 0-1) Jan. 12.
——————
TIOGA 68, SVEC 6
102: Logan Bellis (T) dec. Caden Ruben, 9-3
110: Deakon Bailey (T) by forfeit
118: Gianni Silvestri (T) pinned Tayah Beach, 1:03
126: Mason Welch (T) by forfeit
132: Caden Bellis (T) pinned Shane Neal, 1:53
138: Drew Macumber (T) by tech. fall over Camren Long, 15-0, 4:09
145: Donavan Smith (T) pinned Thomas Wallace, 1:08
152: Ousmane Duncanson (T) pinned Tyler Knickerbocker, 2:18
160: Emmett Wood (T) pinned John Johnston, :24
172: Trent Browne (T) by forfeit
189: Thomas Hurd (T) by forfeit
215: John Hammond (SVEC) pinned Josh Snell, 2:47
285: Tate Macauley (T) pinned Jacob VanEtten, :54