TAYLOR MADE: A GLANCE BACK AT 2021
(2021-12-31)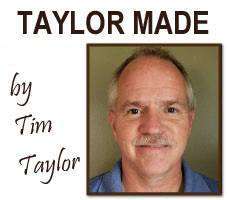 Scholastic sports returned to the area in 2021, although seasons were cut short so that fall, winter and spring activities could be held prior to the end of the school year.
The 2021 fall season was held in full, with a few restrictions, and the winter season is underway — with some restrictions as well.
In early 2021, there were restrictions on the number of spectators allowed at outdoor events. Some schools prohibited spectators from attending indoor events while others limited the number of fans allowed. Masks were required both indoor and outdoor.
As the early months of the year passed, COVID restrictions lessened, but paranoia about the virus continued to rule.
Section IV was one of just four sections in the state to put the fall and early-winter seasons on hold due to COVID-19.
Some teams missed out on opportunities to excel in the postseason as the New York State Public High School Athletic Association canceled all regional- and state-level postseason events.
Fall (2020)
Tioga football had a legitimate shot at a state title in 2020 and SVEC was a regional contender in 8-man, which holds no state championship game. Newark Valley ended the Tigers' bid for an unbeaten season.
On the volleyball court, Candor lost out on an opportunity to repeat as Class D state champs while Owego could have been a Class B contender.
There were a handful of cross country runners who lost out on a shot at running in the 2020 state championships, to include both Owego teams and Newark Valley's Jonny Sherwood.
Winter (2020-21)
The Newark Valley and Waverly girls basketball teams were Class B sectional contenders and split two meetings in the "unofficial" Tioga County League.
Waverly's boys basketball team was undefeated in the unofficial TCL and was primed to make a strong sectional playoff run as well.
Tioga wrestling's quest for a third consecutive NYSPHSAA Division II state championship was placed on hold.
Spring (2021)
Several Tioga County track & field athletes missed out on potential state meet berths In track & field, but qualified for the Section IV Showcase, competing against some of the top athletes from all classifications.
The locals were:
Candor's Mya Marsh, Jenna O'Connell, Kara Morse, Ben Dizer, Alex Cox, Isaac Lindridge, Zach Watson and Matthew Fitch
Newark Valley's Leah Williams, Kathryn Simmons, Renee Riegel, Kylee Carrier, Harley Switzer, Breanna Brigham, Molly McCloskey and Emma Smith, Jonny Sherwood, Derrick Kalpokas, Aden Hollenbeck, John Boldis and Josh Duke
Owego's Lilly Bouton, Jaelyn Chrysler, Maggie Huizinga, Ella Rieg, Jace Stuart, Jimmy McDonald, Gus Cantella, Gabe Snyder, Christian Hodges and Seth Chandler
S-VE's Elliot Walter, Michael Connor, John Garrison, Korbyn Clarke, Josh Menter and Tyler Doster
Tioga's Julia Walsh, Mariah Nichols, Matt Watson, Valentino Rossi and Nathan Jaye
Waverly's Gabby Picco, Abby Knolles, Kennedy Westbrook, Natalie Garrity, Addison Westbrook, Olivia Nittinger and Harper Minaker, Caden Wheeler, Collin Wright, Micah Chandler, Sam VanDyke and Alex Gadow
The Waverly baseball team won another IAC championship and was a Section IV Class B contender as well.
Fall (2021)
Thousands of high school sports fans were thrilled to see New York's "return to normalcy" in August. A full fall season provided followers with plenty to cheer.
Newark Valley's Jonny Sherwood placed 13th at the NYSPHSAA Boys Class C Cross Country Championships while Owego's Jaelyn Chrysler placed 13th in the girls Class C race. Owego's Abby Fahey, Waverly's Harper Minaker and Tioga's Thomas Hurd were state qualifiers as well.
Owego won the Section IV Class B boys soccer title over Chenango Valley in overtime. The Indians advanced to the state tournament, falling to defending champion Skaneateles in the regional final, 2-1, in overtime. The Lakers went on to repeat as state champions.
Owego girls soccer was the Section IV Class B co-champion, but missed out on a state tournament berth in a penalty kick sudden victory loss to Chenango Valley.
SVEC boys soccer won another IAC South large School title.
Owego and Çandor repeated as Section IV volleyball champions in Class B and Class D, respectively. Candor, who battled another talented team, Tioga, through four 5-set marathons, would advance to the state semifinals. Owego's season ended at regionals against eventual state runner-up Hendrick Hudson.
Tioga went 12-0, won its ninth Section IV Class D football championship in 10 years and captured its second NYSPHSAA Class D championship.
SVEC posted a 9-0 record and won a regional title in 8-man football, which does not crown a state champion. It was the Eagles' 14th straight 8-man victory and 15th in a row dating back to an 11-man win 2019.
Winter (2021-22)
The current season is off to a very impressive start.
The Tioga wrestling team recently won the Lee Van Slyke Memorial Duals and on Wednesday and Thursday dominated the Windsor Christmas Tournament.
The 8-1 Newark Valley girls basketball team, a Class C team, has destroyed the competition with the exception of a loss to Class AA Colonie.
Candor boys basketball team at 7-2 could be a sectional contender this postseason.
The Candor and Waverly girls and boys, as well as the Tioga and Owego boys, have started the bowling season off with some solid pin bashing.
Waverly has several strong performers on its indoor track & field team.