TAYLOR MADE: COVID WILL CONTINUE TO HAUNT US
(2021-12-25)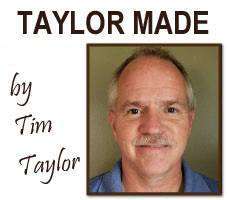 The COVID variants will continue to haunt us into the new year — and quite possibly beyond 2022.
Unfortunately, it's affecting the current holiday tournament season in both basketball and wrestling.
On the hardwoods, the Josh Palmer Fund Holiday Tournament has been canceled for a second straight year due to COVID.
On the wrestlings mats at the east end of Section IV, the Windsor Christmas Tournament is back on after being canceled in 2020, but has made some tweaks to the way it is being put on. Spectators will not be allowed to attend the event due to the large number of teams competing in a relatively small gym.
Of course, Section IV has made changes to the regular season format as well. Food and beverages are no longer allowed in the gyms and hallways, and are supposed be consumed in cafeterias or another designated area.
While other schools have instituted spectator limits in the gyms, I've been told Newfield is not allowing any spectators. This is nothing new. S-VE did it during the previous winter sports season.
THE MASKERADE CONTINUES
Recent COVID-19 outbreaks have shown "masking up" is not 100-percent effective.
According to the Cornell University website, the school had 1,195 positive cases of COVID-19 last week (through Dec.19) — despite a 97-percent vaccination rate on campus.
A few weeks earlier, it was reported that Dryden High School had an outbreak of more than 200 cases. That district was following Governor Ho-Hum's mask mandate.
While the governor has mandated that we "mask up" at every indoor event, this practice is not being followed at high school athletic events.
Every sporting event I've covered during the 2021-22 school year has had mask violations. Some are what I consider minor infractions — the mask is not covering the nose. Others are severe — players competing with their masks displayed. Some even have them under their chins standing for the National Anthem.
Coaches and referees both have said they are not responsible for enforcing the mask-wearing rules, which means it must fall on the school administration. However, ensuring the athletes and spectators are following the appropriate rules is a tall order for a few administrators and school staff who are supposed to be playing mask Nazis.
SPEAKING OF TWEAKING
Since I mentioned tweaking earlier in this editorial, last week I made a 1 1/2-hour round trip to cover a high school wrestling match which probably only lasted about 30-35 minutes.
This is not the first time my driving time has exceeded the amount of time it took to cover a wrestling match and with the way the IAC has its schedule set up it won't be the last.
The league needs to take a long, hard look at the possibility of holding triangular meets in lieu of dual meets. When I was coaching in Colorado, we instituted the triangular schedule in the Black Forest League and it worked well.
The BFL was a league comprised exclusively of small schools like we see in the IAC. Matches started at 6 p.m. and were almost always over with by 9 p.m. The time frame is very similar to the amount of time it takes the schools around here to play a JV and varsity basketball game.
I have recently learned that Newark Valley, Tioga and Dryden will meet for a triangular at Tioga in January instead of holding separate dual meets. I believe the date will be Jan. 12, although I don't have confirmation yet.