IAC BOWLING: NEWARK VALLEY BOYS SPLIT, GIRLS SWEPT IN SEASON OPENER
(2021-11-22)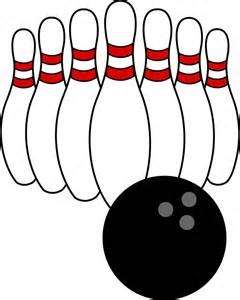 Tioga County Sports Report
UNION SPRINGS — Newark Valley kicked off the winter season against Union Springs / Port Byron here Monday. The Cardinals would split the boys match, 2-2, but drop the girls match, 4-0.
BOYS
Newark Valley 2, US / PB 2
John Fiacco rolled a 203 in the final game as the Cardinals rallied from two games down to salvage a split. He posted a 492, the top series for NV.
The Cardinals would take the final game, 750-693, which would allow them to edge US / PB, 2259-2225, in total pinfall. US / PB won the first two games, 738-725 and 794-784.
Fiacco led NV with a 492 series, edging out teammate John Umiker, who rolled a 489 with consistent games of 167, 161 and 161.
Owen Sailus contributed a 187-475, Brandon Eynon had a 149-403, Braden Hines had a 136-391 and Lane Underwood added a 143-362.
US / PB's top kegler was James Castarro with a 170-497.
GIRLS
US / PB 4, Newark Valley 0
NV had no answer for Colleen Jump, the 2020 IAC midseason tournament champion, who smoked the lanes with a 210 high game and 606 series, and barely missed a trio of 200s.
Lily Austin paced NV with a 167-458. Emma Marshall-Leach had a 107-291, Casidy Downey a 104-246, Hunter Gorsline a 235 series, Abigail Dufresne a 211 and Madison Davis a 145.
US / PB won by scores of 820-506, 811-515 and 783-426, taking the total pinfall, 2414-1447.
The NV teams host Dryden Nov. 30 at Cardinal Lanes at 4 p.m.