IAC GIRLS BASKETBALL: NEWARK VALLEY HOPING TO SWEEP THROUGH CLASS C RANKS
(2021-11-17)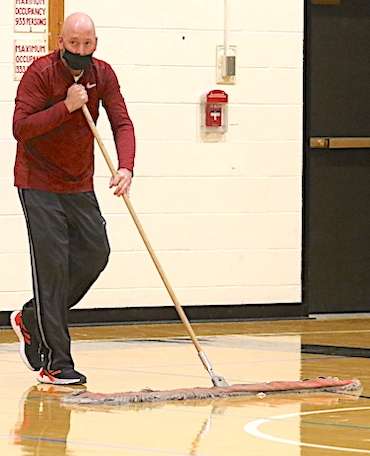 By TIM TAYLOR
Tioga County Sports Report
NEWARK VALLEY — Newark Valley girls basketball was primed to make a run at a Section IV championship last season before getting sidetracked by COVID-19.
Despite key graduation losses, the 2019 Class B runner-up Cardinals are hoping to sweep through the ranks in Class C this time around.
"We had a really good senior class last year, but the cupboard's not bare," coach Greg Schweiger said. "We still have a really good senior class this year and a lot of good juniors that came up from the JV class. We're a mature team and so, obviously with that, your expectations are that you're going to do well. Right now the focus is just to get us playing sharp together. It's going to be one practice and one game at a time."
The shortened spring season has left most coaches scratching their heads as their programs move back into full swing this season.
"Coming out of the season that we had last year, I don't think anybody really knows where they're at exactly and you don't know where other teams are at," Schweiger said. "In these two weeks here, it's just focus on us, figure out how to get better, get ready for the next day and the next practice, the next scrimmage, and see what the season holds and to get rolling."
The Cardinals lost several key players to graduation losses, including all-state picks Mackenna Nechwedowich and Bri Beebe. They won't be easy to replace, but Schweiger likes what he has in his returners and is anxious to see how the new team members contribute.
"We have like six girls that saw a ton of time last year, either starting or coming off the bench, so those girls are going to lead us," he said. "I guess I'm most curious to see about the kids that are first year varsity players, how they're going to respond and how they're going to blend in and contribute. If they step up and give us good back-ups, that changes where we can end up at the end of the season."
NV opens the season Dec. 3 at the Drago Tournament against host Oneonta. Also competing are Horseheads and Section II's Colonie.
——————
PHOTOS BY TIM TAYLOR.