IAC VOLLEYBALL: S-VE RALLIES PAST WAVERLY
(2021-10-08)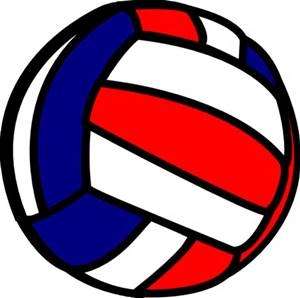 Tioga County Sports Report
SPENCER — The last time the S-VE and Waverly volleyball teams met, the Wolverines rallied from two sets down for a win. This time, Waverly grabbed a 2-1 advantage, but the Panthers would make a comeback to post a 3-2 IAC victory.
All of S-VE's wins were by 25-17 verdicts. The Wolverines won, 25-21 and 25-23.
Marah Cooper had 10 kills, eight digs and six aces for S-VE; Sophia Dutra chipped in with seven kills, four aces, three digs and a block; Ajsa Zakova added eight kills, 22 assists, eight digs and a block.
The Panthers' Lynsey Frye had 16 digs, two aces and an assist; Sydney Myrick had three digs and an ace; Lauren Slofkosky had three kills and a dig; Hailey Thigpen blocked four balls; Alissa Knapp chipped in with four kills and two digs; and CC Churey added nine digs and two kills.
Waverly's Michaela Lauper registered 17 assists, 15 digs and 11 points; Sydney Nierstedt had 10 digs, Brilynn Belles had eight points, including four aces and eight digs; Paighton Streeter had 17 digs; ; Lillie Kirk had eight kills, 13 digs and 13 points, including three aces; and Peyton Shaw added eight kills and six points.
JV:
S-VE won, 25-19 and 25-21, and also took the exhibition third game, 25-23.
Jackie Brown had two aces, two assists and six digs; Faith Brenchley had three aces, five digs, four assists, two kills and a block; and Makana Diboun four aces, a dig and an assist.
For Waverly, Natalie Lauper had 10 points; Maddy Olmsted dished out 13 assists; and Ashlen Croft added nine kills and nine points.