YOUTH BASEBALL: TIOGA COUNTY TRIO COMPETES IN NATIONAL QUALIFIER
(2021-07-19)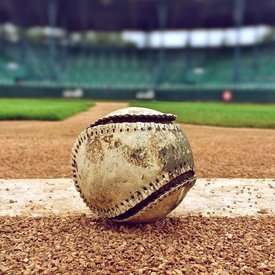 Tioga County Sports Report
CORTLAND — Three Tioga County athletes competed in the PBRT Northeast National Qualifier 16U / 17U here recently.
Owego pitcher Peyton Farrell, Indians' catcher Ben Rollison and Tioga pitcher / third baseman Conlan Taylor are members of the Triple Cities-based RBI Thunder.
Pool play began Thursday and the Thunder opened with a 7-1 victory over Academy Stars. RBI made it a 2-0 day with an 18-2 romp over CBA Arsenal in the nightcap. On Friday, the Thunder bested the Jr Chiefs, 10-6.
RBI faced Aces Baseball, which came into the game with a 1-1 mark, Saturday. Aces dominated the contest, 8-1, dropping the Thunder to fourth in the 14-team field.
That was still good enough to earn the Thunder a spot in Sunday's semifinals. RBI defeated Athletes Edge 16U, 8-2, before falling to pool play winner Woodbury Jr Ducks 16U, 5-2, in the championship game.
RBI Thunder produced 46 runs in six games, tops among all teams.
The Thunder will return to Cortland to compete in the PBRT Northeast Select 16U tournament Thursday through Sunday.
NOTE:
Taylor was recently selected to the New York State 14U team which will compete at the 2021 Junior Future Games, which begin July 29 in Emerson, Georgia.