YOUTH SOFTBALL: VALLEY STORM TRAVEL PROGRAM HOSTING TRY-OUTS FOR 10U, 12U, 14U, 18U TEAMS
(2021-07-11)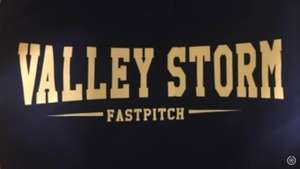 The Sports Reports
ATHENS — The Athens-based Valley Storm travel softball program will be holding tryouts for five teams, including new 12U and 14U teams and two 18U teams, as well as a new 10U team at the softball field at Sayre's Riverfront Park in early August.
While the Storm is based in Athens, it has coaches from multiple areas of the Southern Tier of N.Y. and Northern Tier of Pa.
The 10U team will be coached by Justin Wolcott of Waverly, while the 12U team will be coached by Dino Johnson of Towanda, and the 14U team's coaches are Craig Sullivan of Sayre and John Colunio of Elmira.
One of the 18U teams will be coached by Curt Maynard of Towanda, and the other by Ray Thetga of Tioga.
Try-outs will be held from 5:30 p.m. to 8 p.m. on the following dates:
•  Thursday, Aug. 5;
•  Saturday, Aug. 7
•  Sunday, Aug. 8;
•  Tuesday, Aug. 10.
Participants are asked to:
•  Wear proper softball apparel and footwear. Dress as if you're playing in a game.
•  Bring plenty of water, Gatorade etc.
•  Bring all your own equipment. We will not have extra helmets, bats, etc, for anyone to use. 
Parents are asked to drop off their child off, fill out paperwork and to go outside the outfield fence or up on the hill to your vehicle. No hanging around the sideline, dugouts or registration tent during try-outs.
Please show up early. Registration closes at 5:25 p.m. each evening and try-outs start promptly at 5:30.
For more on Valley Storm, click on this link to their
Facebook Page
.