ON TAP TODAY: BASEBALL, TRACK & FIELD HIGHLIGHT SCHEDULE
(2021-06-09)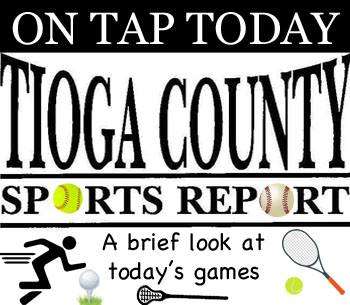 Tioga County Sports Report
TIOGA COUNTY — One baseball game and a pair of track and field meets highlight the schedule.
BASEBALL
Johnson City at Owego, 5 p.m.:
The Indians host the Wildcats in a STAC semifinal.
TRACK & FIELD
Candor at Section IV Class D meet, 4 p.m.:
The Indians head to Marathon with hopes of sending some competitors to the Section IV Showcase Saturday.
Owego at Section IV Class B meet, 5 p.m.:
Owego competes at Vestal, looking to send a few athletes to Saturday's Section IV Showcase.